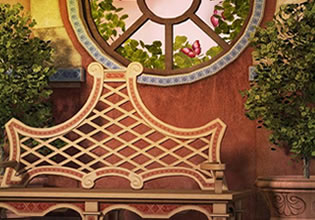 Prima Donna's House Escape
This town was once a bustling one in its glory days 70 years ago, but now it had calm down and what remains there are a few families and what luxurious structures which had been constructed by the wealthy. One of the luxurious houses that's there which was still good inside and out, was the famous Prima Donna's. The place is open to the public to look around to see the antique stuff that's there, it is kind of one of the tourists attractions there if they wished to visit the town. One of the tourists there that day was Bruce, he is inside the house and he is absolutely fascinated with it, but as he went deeper in there though he encountered a problem and now he can't get out of it!
Escape players, something happened to Bruce there and in a short way to explain it, he is trapped inside the house and needs help. Will you be his help there then for at the moment he seems to be the only one in the old abode?
Prima Donna's House Escape is a brand new point-and-click indoor escape game released by 365 Escape.
Other games by -
Walkthrough video for Prima Donna's House Escape