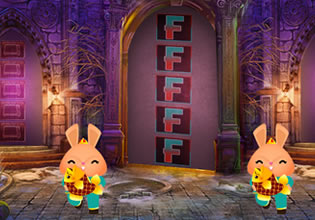 Playing Monkey Escape
There is this monkey who lives in the castle which Cole frequents, the place is quite nice and old, but what makes it more fascinating was the said monkey that roams around the place and as it seems, it really lives in the place here. As Cole went there that day though for more adventures, he found the monkey trapped this time inside some cell!
Cole have no idea what happened, maybe there is a trap here which haven't been sprung yet? Possibly, and this monkey was the only victim for he seems to be the only resident here. Okay now, Cole is going to free his monkey friend here, will you help him escape players for he is not too familiar with what this thing is?
Playing Monkey Escape is the newest point-and-click animal rescue escape game from Games 4 King.
Other games by -
Walkthrough video for Playing Monkey Escape