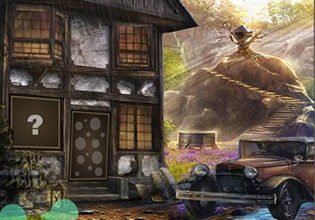 Muddled Monkey Escape
The village where Misha lives is wide, it's so wide that they even have a messenger system in the place and Misha works as one of them together with his pet monkey! The villagers knows him already for his distinct partner which was his monkey is always with him, the animal even helps gives the letters and packages out to their receivers, that's even when it has a minor condition in his brain. The monkey was always confused but it is very gentle and shows no aggression towards anything, a little mischievous but that's okay and normal. Maybe its confusion was always a contributor for it being gentle? That's why Misha always takes good care of his monkey and gradually stimulates its mind so it can be clever. One day however, something happened to the monkey and Misha quickly responded to that!
His monkey went missing and he knows then that it should still be inside the village for they live close to the walls as well as away from the exits and entrances, it's a steep and very smooth wall so there is now way it can climb up there. Escape players, Misha here needs help for he is also in concern because there is a possibility that his pet monkey got captured! Although that possibility is very low, still a rescue here must be done for everything is possible. Place yourself on the shoes of Misha here and do your best to find that missing monkey of his.
Muddled Monkey Escape is a brand new point and click animal rescue escape game released by Games 4 King.