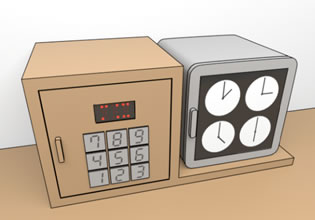 Machine Room Escape (Masa's Games)
The machine room is where all the complex machinery in the compound is stored, both working and non-working including those pending for repairs are there. So from time to time, workers and staff come and go in the room just to take what they need and or if they have to place something there. That day, Dorothy was in the said room for she was asked to take a tool that's there, she got it but as she tried to get out, mysteriously she couldn't anymore for the doors would not open!
Dorothy couldn't get herself out so she waited for a bit, maybe somebody will come from the office after they realized she was gone. After almost half an hour, there was still nobody, so Dorothy placed it in herself to just escape on her own. Escape players, Dorothy is not getting out of there easily, will you help her then so she can? Search every nook and space there and see if you can find a way out for her.
Machine Room Escape is a point-and-click room escape game created by Masa's Games. Escape from the room with various machines.
Other games by -
Walkthrough video for Machine Room Escape (Masa's Games)