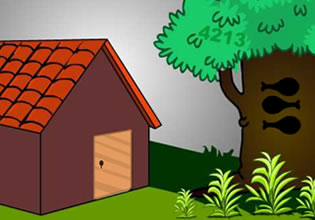 Estate Escape 2
The estate here is getting wilder, for the vegetation there is so thick that the house in the middle cannot be seen clearly anymore. Well, this is what happens to a place after decades of neglect, but Miguel and his company will now take a look at this place though for there are procedures now to take the place back for nobody is claiming to be its owner. As Miguel was there though, something happened and he really did not expect that.
Miguel got lost in the estate and it's all because of the thick vegetation that's there! This is really something he did not foresee, but is a thing which is in his worst nightmares though. But escape players, Miguel is having some trouble in escaping there so will you help him just to find his way out?
Estate Escape 2 is another new point-and-click area escape game made by Games 2 Live. This game is a part of the first one as its sequel.
Other games by -
Walkthrough video for Estate Escape 2