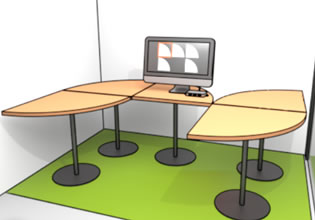 Computer Office Escape
This office is filled with computers and tech relating to such, one gamer would really have a good time in this place, but wait until they see the studio there which was really built for entertainment. But this is an office though so most of the computers there are used for work and the like.
That day as the last staff in the office, Corbin is shutting things down before he leaves so everything will be set and ready for the next day. But something happened though and now escape players, Corbin needs help there and he will be needing your help specifically for he really doesn't have anybody in the place right now. Want to see what happened to Corbin at the office and if you can ever help him?
Computer Office Escape is a point-and-click room escape game developed by Masa's Games. Can you escape from an office filled with PCs?
Other games by -
Walkthrough video for Computer Office Escape