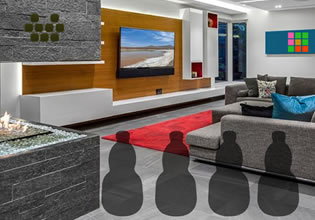 Luxury Modern Home Escape
The luxurious house here is open for purchase now and as a brand-new place, a lot of people are lining-up to get it. As a person who is interested of the house, Myrna is going to check the place first if it fits her preference. As she enters the place, just as she suspected she liked it, she made her decision right there when all of the things she wants in a house were a check. But as she was about to leave the place though and issue her decision, something happened and that is an issue!
Myrna could not get out of the house for the doors were locked! It was weird for they know there is a person in the premises, but they still locked it down? This could be an accident, but Myrna needs to get out of there still. Escape players, will you help Myrna get out of the house then without of course damaging anything?
Luxury Modern Home Escape is another new point-and-click indoor escape game made by Games 2 Rule.
Other games by -
Walkthrough video for Luxury Modern Home Escape