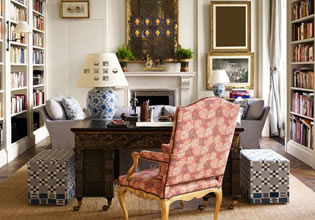 Escape From Modern Home Library
Marga's friend lives really extravagantly, her house is definitely grand but what fascinates her the most was her library, for it was big and has a lot of rooms which had different designs. This is why Marga visits her friend every once or twice a month not only for company but also to read her books for she loves books. That day, she was in the library again, she was reading this book when her friend went out for a bit to go get some snacks. But something happened though and Marga was now scrambling there!
Marga seems to have gotten trapped in the library for none of the doors would open! Did her friend do this? Maybe unconsciously? Or this might be a prank or whatever? Well if it is, then Marga is determined to get through this prank of hers. Escape players, will you help Marga here escape her friend's huge library so that she can show her skills of escape?
Escape From Modern Home Library is another new point-and-click indoor escape game made by Big Escape Games.
Other games by -
Walkthrough video for Escape From Modern Home Library