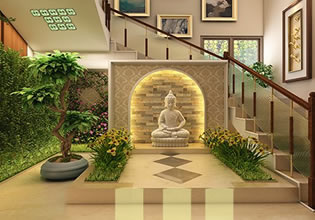 Living Marble House Escape
This luxurious house is almost entirely made of marble, even the statues there are made of such too. Elijah is thinking twice of getting this place now, for this might not fit his budget for everything there looks expensive. Elijah actually likes the house however, maybe he'll make a phone call just to check how much all of this is worth, but as he was about to do that though something happened and now he needs to solve that!
The doors of the place are now locked and Elijah couldn't get them to open. Are they automatic or something? Well that increased his price expectations. Elijah doesn't know what really happened here however, but he needs to get out for he is really trapped in the place because of the doors that would not open. Escape players, Elijah needs to do this without damaging anything. Want to help him then so he can smoothly get himself out?
Living Marble House Escape is a brand new point-and-click indoor escape game released by WoW Escape.
Other games by -
Walkthrough video for Living Marble House Escape