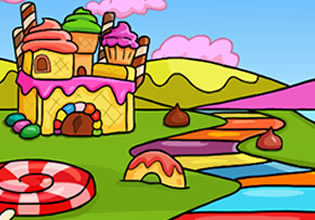 Rescue The Girl From Ice Cream House
This sweets land even though how innocent-looking it is, is quite the dangerous place still. That's why Peter was out of there now for his friend went missing in the place somewhere. He is currently now in the ice cream area and things are getting cold there. But not the trail though, that's because now his task of trying to find his friend have turned into a rescue for her!
Peter found her trapped in a cave and it's much colder there, enough for ice cream not to melt. This might be where the cold air is coming from just so the ice cream area won't melt? Peter needs to get her out for this is no place for a human. Escape players, you are now in Peter's shoes here, will you be able to get your friend out from being trapped there?
Rescue The Girl From Ice Cream House is the newest point-and-click outdoors rescue escape game from Games 2 Jolly.
Other games by -
Walkthrough video for Rescue The Girl From Ice Cream House