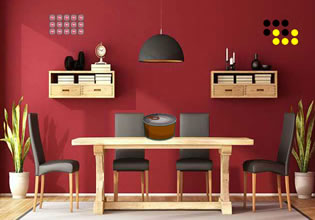 Bright Living House Escape
This house is pretty bright for Vanessa even though the main color of it are hues ranging from red to maroon. She is very satisfied with her new home, it is exactly what she wanted for her place to be and also her house is roomy. But that day though something happened and it's quite a mystery for Vanessa, that's because she had no idea what happened.
Vanessa is just trapped in her own home for she couldn't open some of the doors there. It's very weird for she checked all of the doors but none of them would open. What is happening to her home right now? Escape players, Vanessa needs this thing solved but first she needs to escape from there. Okay then, will you help Vanessa here so she can escape her own place?
Bright Living House Escape is the newest point-and-click indoor escape game created by WoW Escape.
Other games by -
Walkthrough video for Bright Living House Escape