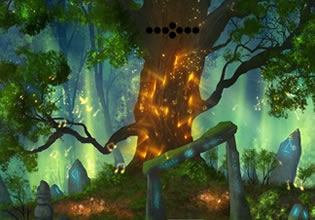 Little Pony Escape
Ronnie knows that this land houses some really strange creatures, from the most docile to the very aggressive one can find there. That's why he is very careful when he enters there, he needs to be entering the place every month for there is a special herb there that he needs to collect and it is for the sake of his survival. But that day though as he was there, something needs help and its survival is now on Ronnie's hands!
Ronnie found one of the magical ponies that lives in this place, and this one was trapped in a cage! He then speculated what could have happened here, it might be that this creature annoyed someone and then they locked him there. Well, Ronnie can't just ignore this, because if his speculation is wrong and this creature is just trapped in there and it's an accident, then it is really going to need some help. Escape players, would you like to assist Ronnie on this so that the pony can go free back to the forest?
Little Pony Escape is a new point-and-click wilderness rescue escape game developed by Games 2 Rule.
Other games by -
Walkthrough video for Little Pony Escape