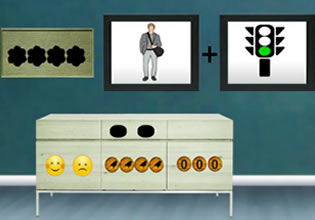 Find The Electrician Jo
Joanna needs help in her house today, for she had been trying to fix this problem but unfortunately her efforts are not working, so she had to call you her neighbor for help and when you saw her, she was a bit uneasy. As you arrived at the place, you now know that the electrician who have come to fix an electrical problem there in a room in her house just got trapped in it!
Joanna have no idea what's happening, she tried to open the door but it would not budge. You then called-out to the electrician and you knew then who it was, it was your friend Jo. Okay, you now know what's going-on, but you still have to figure something out so you can free Jo there from the room. Escape players, will your skills and logic be enough on this rescue here?
Find The Electrician Jo is the newest point-and-click indoor rescue escape game created by 8B Games.
Other games by -
Walkthrough video for Find The Electrician Jo