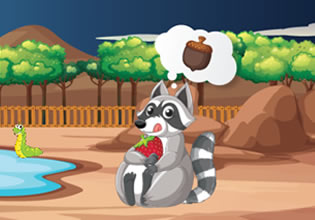 Laughing Boy Escape
Your boy who always laughs is nowhere to be found, you understood that he does this time from time to time for the area where your house stands is vast and there are a lot of activities to do. But you needed his help though and that's why you are really looking for him.
You called and called until, you finally heard him and the sound was coming from a room in the house. Your boy was actually stuck in that room for the door would not open on him. Whatever he did this time really backfired on him, or this could be an accident? Your boy was just happy you found him though, now he can finally be helped. Escape players, you are now in this situation here and rescuing your boy must be done for his safety. Will you be able to get him out of there then?
Laughing Boy Escape is a brand new point-and-click indoor rescue escape game from Games 2 Escape.
Other games by -
Walkthrough video for Laughing Boy Escape