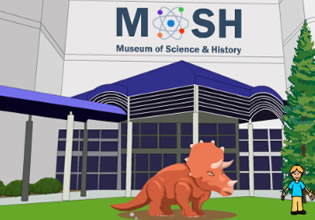 Jacksonville 2023
Jacksonville is a place Milli did not expect to find herself to be in at the moment, because that day she is suppose to be in her home in this small town and now she is in the city that instant and she didn't even do anything! She was just sleeping there in her room and now she is there. She needs to get back home now for she doesn't want to be here at this time, she didn't even know how she got there.
Escape players, will you help Milli get home in any way possible for she doesn't have anything that she needs at the moment to do just that? Find all the things that she needs then so she can safely go home.
Jacksonville 2023 is a brand new point-and-click area escape game released by Selfdefiant.
Other games by -
Walkthrough video for Jacksonville 2023