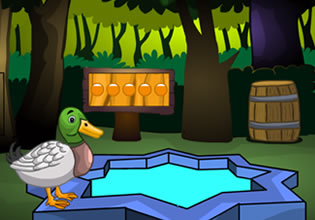 Caveman Forest Escape 2
The caveman forest is just a small patch of forest here in this island which was being preserved, for what lives there is a real caveman! That day, Herman wants to see this caveman and he was granted permission by the authorities that keeps the place, but how unfortunate was he to get trapped in there though, for something happened with the doors and now he can't get himself out!
Herman was now locked-in and he hopes that the caveman won't get agitated while he was there. He needs to get himself out now and if nobody from the outside that can and quickly enough, he'll do this himself. Escape players, want to help Herman here escape this area while everything is still a bit calm?
Caveman Forest Escape 2 is a new point-and-click area escape game developed by 8B Games and Games 2 Mad. This game is a continuation of the first one as its sequel.
Other games by -
Walkthrough video for Caveman Forest Escape 2