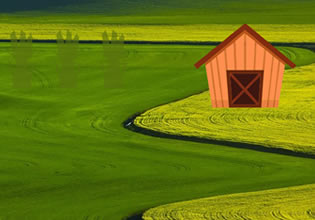 Invite The Child 04
Yet again, Larry shall continue with his side-task here which was now starting to become his main one. He had just finished inviting one of the couple's child in this water-world which he really didn't understand. He was not done yet however, for he will be inviting yet another one to the party but this time the place will be decent.
The next location is a meadow and farmland, the next child is here somewhere and he or she too must be be invited. Escape players, Larry will get these tasks done no matter what, but he needs your help once more, want to assist him then in inviting and probably finding first this next child?
Invite The Child 04 is the newest point-and-click game created by Wow Escape. This game is a continuation of the previous one as its sequel, and is a part of the first game as the start of the series.
Other games by -
Walkthrough video for Invite The Child 04