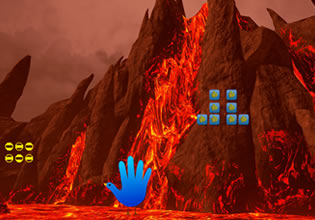 Invite The Child 02
In the previous challenge, Larry actually got passed through the challenge of the previous location and he really thought this was going to be simple and short-lived, but it's not going to be though and he even has a new side-task which was asked of him.
There was this couple who asked him a favor and it's about their child who they also want to invite to this out of this world party, well Larry accepted for he was going to go in the same direction where the couple's child is, and it's also to help. Escape players, Larry has a lot on his hands here now and he will get that all done. Will you help Larry here once again so he can?
Invite The Child 02 is a new point-and-click outdoors escape game developed by WoW Escape. This game is a continuation of the first one as its sequel.
Other games by -
Walkthrough video for Invite The Child 02