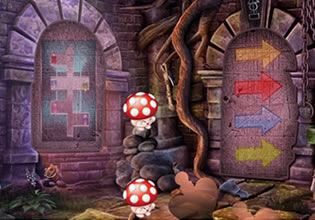 Cheerful Grandma Escape
The only stylish grandma in the village here is quite the beauty, her personality makes her even cuter and that swagger of hers is unrivaled. Everybody knows her for she is quite friendly, that's why that day when she got herself into a bit of a bind, someone was there to readily help her.
The one that will was Kirk for he just happened to pass by grandma's house for he was doing his daily chores. He noticed her quickly for who wouldn't, her call for help made the difference though for Kirk thought she was doing her daily stuff just like him. Grandma is trapped in her own home and because her strength is not what it used to be, she is going to need some help there. Kirk is going to help, but would you like to assist here as well escape players? Help Kirk then so that freeing grandma will be easy.
Cheerful Grandma Escape is a brand new point-and-click house rescue escape game released by Games 4 King.
Other games by -
Walkthrough video for Cheerful Grandma Escape