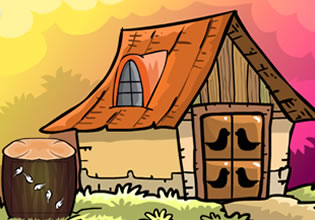 Hut Village Escape 2
This village here is called the hut village, but despite of that there are very few houses there. The place is surrounded by a sturdy wall with two exits that are being sealed by a gate. What's up with the place Tito doesn't know, but he is there that day for he is very much curious of the place and maybe he'll find something interesting there. Little did he know he was slowly spiraling into a problem.
Escape players, Tito is going to get himself in something in the area there and the only help he can get was from himself and the few kids that are there with him. Of course from you too if you decide to join the escape here. Will you then and be able to help?
Hut Village Escape 2 is another new point-and-click area escape game made by 8B Games and Games 2 Mad. This game is a continuation of the first game as the start of the series.
Other games by -
Walkthrough video for Hut Village Escape 2