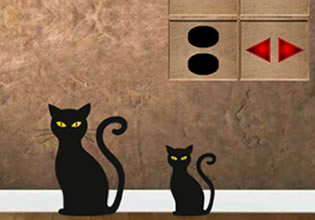 Halloween House Escape (8B Games)
Enrique have now arrived in his friend's house for he is going to pick his friend up there for they will be going to a Halloween party. But as he entered the place though which he usually does, he called and nobody responded to him. Enrique expected a prank or something like a scare-tactic, but his search for his friend in the rooms there have dragged quite long. Okay, maybe he went to the place first? And so Enrique tried to leave the house but as he did that, he realized something.
Enrique could not escape the place anymore for the doors are now locked! Okay, this is definitely a prank, or maybe it isn't? Escape players, Enrique here needs to escape the house either way for that is the only thing that he needs to do now. Will you be able to help him escape the house then?
Halloween House Escape is a brand new point-and-click indoor escape game from 8B Games.
Other games by -
Walkthrough video for Halloween House Escape (8B Games)