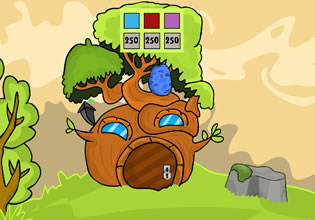 Goose Family Escape
In the land here where Curt lives, there are animals which he knows. The place where he lives is kind of like a fantasy or something, but it's all normal and Curt likes it that way. That day though, he might need to help one of those animals that roams around the area, for one of them just got trapped in his cage in his home!
Curt's cage didn't capture just one, but an entire family of geese! They are in there and waiting for him to get them out. Curt knows these are that family of geese that roams around the area, for their whiteness is distinct and right-now he needs to get them out of there. Escape players, Curt is currently having a hard time trying to find the key to that said cage, would you like to help him find it then so he can free these geese back to the forest?
Goose Family Escape is a brand new point-and-click animal escape game from Fastrack Games.
Other games by -
Walkthrough video for Goose Family Escape