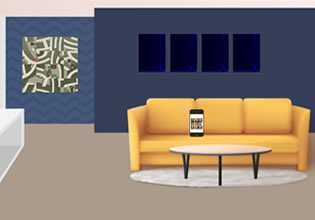 Pretty Office Girl Escape
Edmond returns to the office for as a messenger, he must for there could be another task for him there. Well, there was but it wasn't really a task though more like assistance, for one of the employees there got trapped in one of the rooms!
The employee that got trapped was Trish and thankfully for her, Edmond heard her call for help! At first Edmond didn't know what was happening, but then he caught-on and he of course will definitely help. Escape players, Edmond isn't able to free Trish there from the room where she is trapped due to technical reasons, want to help Edmond then so that she can be freed safely?
Pretty Office Girl Escape is the newest point-and-click rescue escape game created by Games 2 Escape.
Other games by -
Walkthrough video for Pretty Office Girl Escape