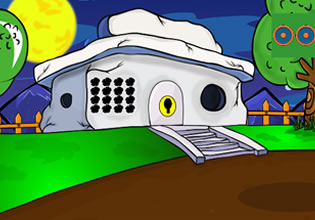 Hooded Skunk Escape
Cooper went out of his house for he kept hearing this ravaging outside and he knew it was his cage. He looked around and squinted his eyes for it was already dark and hard to see. Cooper approached his cage for he knows he had caught something, but it wasn't an animal in his menu though, for it was a skunk! Well, he can't really approach that creature casually. He doesn't want it and if he wants to free it, he'll have to be very careful or he'll stink-up real good.
Escape players, Cooper needs to find his key to that cage first before he approach the animal. Will you be able to help him find it so he can move to the next part and that is to free the wild and potentially smelly creature?
Hooded Skunk Escape is another new point-and-click animal escape game made by Games 2 Jolly.
Other games by -
Walkthrough video for Hooded Skunk Escape