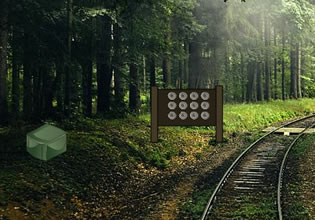 Finding American Dollar
Somewhere along the line of the old train tracks, there is a hidden treasure. Well, not really treasure like the ancient ones, but a bag full of American money! Brad just knew this for he heard two people in the town secretly talking about this thing and it's somewhere hidden at the ends of the vast network of the tracks there. Brad didn't want to get involved with this for this seems shady and dangerous, but it seems that he got poisoned by his own thoughts about how his life would change after he finds that money. And so that day, he went on the search for it across the land.
Escape players, Brad is definitely putting himself in harm's way here, but he has already decided and you can only help him with this. Okay then, will you be able to help Brad here find that money while it seems still safe?
Finding American Dollar is a brand new point-and-click item retrieval escape game from WoW Escape.
Other games by -
Walkthrough video for Finding American Dollar