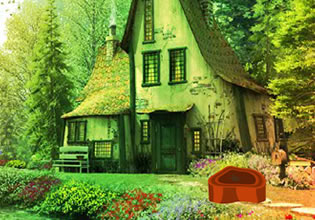 Honey Bee Queen Escape
Around the houses of the village, there are a lot of things happening and it is very far from normal. Well that's because the village is situated in an area where magic exists! One of the villagers in the place who was Louie had already witnessed those strange happenings countless of times but that day, some magical being finally came forth and that being was like a crazy person but with magical powers! Louie knew how dangerous a crazy person with magic can do, so he hid and observed him will he passes the village. But there he noticed something and it had brought him to a crossroads of doing something or not.
There was this honey-hive near the village and the crazy guy hit that hive with his magic! That caused abnormalities with the entire colony and its queen was changed into something very different! Louie knows how valuable honey is here in the place, that's why he decided to help the queen for its own army is starting to attack her for maybe her scent had changed too. Escape players, magic can only be fought with magic, care to join Louie here on this rescue for the honeybee queen in any way you can and hopefully with magic? It won't be easy, but keep going!
Honey Bee Queen Escape is the newest point and click animal rescue escape game from Games 2 Rule.
Other games by -
Walkthrough video for Honey Bee Queen Escape