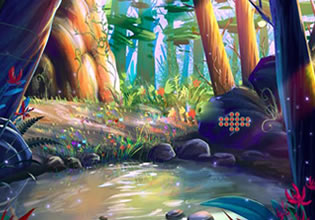 Wakeup The Honey Bee
It's always not easy to traverse the forest here which has a very strong magical property and a fantastic aura, Dave finds the adventure difficult and dangerous, but he keeps doing that for he needs the supplies that comes from the place. That day however, Dave will have to rescue something there for the first time!
Escape players, Dave is going to rescue a bee there for it seems that it has lost its powers! Its powers comes from her crown and that thing is currently not on her head, which is making her sleepy. Dave wants to help this gigantic bee, but he needs this done quickly. Want to help here then so that this can be done a lot quicker so he can get out of the forest after?
Wakeup The Honey Bee is a brand new point and click item retrieval wilderness escape game released by Games 2 Rule.
Other games by -
Walkthrough video for Wakeup The Honey Bee