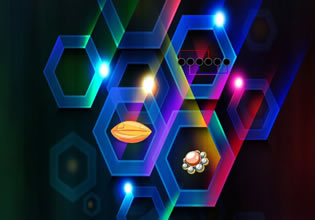 Hexagon Room Escape
In the shapes house, there is this room there which was called the hexagon room, it is a very puzzling room to escape from for the place is just all hexagons and different kinds of neon colors, it's just confusing in there and very few people have ever escaped the place. That day, Jason decided to take on the place even though he was warned, for some of his friends who tried it really spent some time trying to escape the place. But still he went.
Escape players, imagine you are now Jason here and entering the room he has already made. You will now begin in searching for clues there and places to check among the hexagons to find something which can help you escape. Will you be able to get through the challenges of the place and be a record-breaker?
Hexagon Room Escape is the newest point-and-click indoor escape game from WoW Escape.
Other games by -
Walkthrough video for Hexagon Room Escape