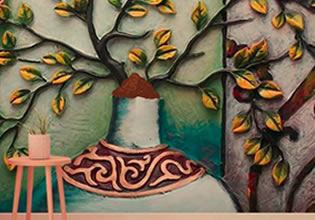 Epic Mural Room Escape
This murals here in the halls are definitely treasures of the country, for it mixes culture, art, and history into one big art work. Raj is there for the day in the halls of murals for he is checking everything before they can open to the public later that day. Everything seems good and in-order, but that's until he encountered something puzzling and it's now causing him some trouble!
Raj could not escape the halls of murals for the doors there are now locked! Raj have no other explanation but he was locked-in by the cleaners there, they might not have any idea he was there and now he can't get-out. Escape players, Raj already called for help but nobody responded, will you just help him there so he can get out of the place? Careful with this then, for the murals there are priceless works of art.
Epic Mural Room Escape is a brand new point-and-click escape game from WoW Escape.
Other games by -
Walkthrough video for Epic Mural Room Escape