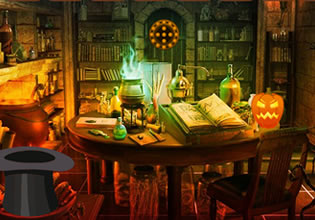 Halloween Cursed Man Escape
The castle here is ghostly and eerie, but Hans needs to go in there even when it is Halloween, for he needs to rescue someone there who really needs help for they are trapped in the place!
Hans is going to need to go through the darkness of the place which it possesses, he needs to dodge them so he can get to the man who was sealed in the place somewhere. Escape players, Hans needs a little help with this for he will be facing not only the darkness that's there, but also the puzzles and challenges that are standing so nobody would get further into the house. Will you be able to help the Hans in finding the man and rescue him?
Halloween Cursed Man Escape is another new point-and-click escape game made by WoW Escape.
Other games by -
Walkthrough video for Halloween Cursed Man Escape