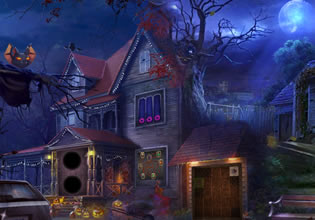 Halloween Magic Girl Escape
There is this elegant girl in the village and she looks rather different from the rest of the people there. Well, one reason for that is because this girl is magic and is even the protector of the place! But that day which so happened to be Halloween's day, something happened to this girl and now she is going to be the one who needs help.
Ronnie who is a villager there found this said girl and she is trapped inside a house there! That's pretty strange, for this girl can go through walls with her magic, but being trapped by a standard man-made structure there? Unthinkable. But Ronnie will still help for it is the least he can do for their protector. Escape players would you like to help Ronnie on thia rescue here as well?
Halloween Magic Girl Escape is the newest point-and-click rescue escape game created by Games 4 King.
Other games by -
Walkthrough video for Halloween Magic Girl Escape