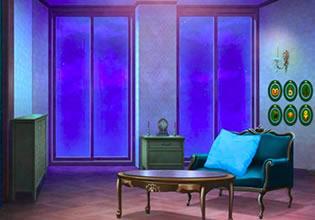 Halloween Fantasy House Escape (WoW Escape)
The house here has a very turbulent past, that's why it stands alone and quiet and nobody really bothers with it. But for its appearance though, the place is pretty grand and luxurious, that alone cannot keep the tenants in there however, for there are ghostly things in the place and some are quite dangerous.
That day, Earl enters there for as a person who has quite an interest of the paranormal, he plans to see the place for himself. But it's not even an hour that he is in there though when something happened and Earl is now getting out of his way trying to escape! Looks like something serious happened, serious enough that he needs your help now escape players. Will you be able to get him out of the house then and with haste?
Halloween Fantasy House Escape is the newest point-and-click eerie indoor escape game created by WoW Escape.
Other games by -
Walkthrough video for Halloween Fantasy House Escape (WoW Escape)