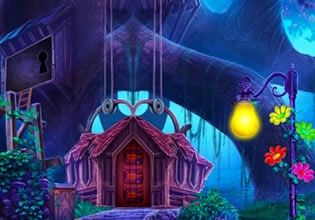 Fruit Monger Seal Escape
There is this vendor seal in the town and all of what she sells are fruits of different kinds which can be sourced around the world. She calls herself the fruit monger just for a fun title, she isn't bitter with sharing her fruits but of course she sells them so it has to come with a price. The fruit monger sells exquisite fruits and also fruits that can be found locally, people there rely on her produce for there is nobody else selling fruits here for they have all left for greener pastures. Elijah was heading to her store that day, but when he arrives there he was confronted not by fruits, but by a problem!
The fruit monger is somewhat trapped in a closed part of her shop there and he knew she needs help for she was screaming! Okay, not to fear now for Elijah will help, but he is thinking here that he might not be able to solve this on his own so will you help him escape players? Join Elijah here then and do your best to rescue the fruit monger seal of the town.
Fruit Monger Seal Escape is the newest point and click rescue escape game from Games 4 King.
Other games by -
Walkthrough video for Fruit Monger Seal Escape