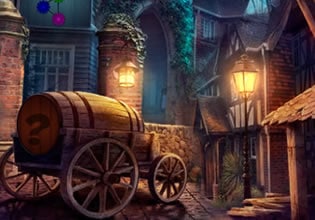 Exquisite Peacock Escape
There is this peacock who belongs to the kingdom and that animal should be treated delicately and anybody should not mess with it. Still though the creature cannot escape trouble at times, for it was quite the mischievous animal and a curious one too! That day, the peacock had once again got itself into some trouble for it entered into a house in the neighborhood and when it tried to get out from it then, it couldn't for it was trapped! Okay, the kingdom is definitely going to flip everything just to find this bird, and as a townsfolk there who have witnessed many times the mischief this peacock have gone to, Richard knows it is very likely that it is self-inflicted. Still he must help it out or this might turn into something very serious.
Escape players, want to help the peacock that was trapped in a house here with Richard as well? You can use food to tame it a bit and a tool or two will definitely help, it can be a steel rod or a key! Try this rescue here then and do it safely.
Exquisite Peacock Escape is another new point and click animal rescue escape game made by Games4King.