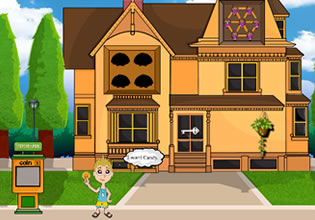 Find The Mayors Pendrive
Something is needed here to access important files at the mayor's office, they need the pen-drive for that thing is the only tool that can open a computer here which had important things. But the thing was they could not find it and even the mayor doesn't have a clue where it is! This should fall to the hands of his secretary in finding it for the mayor has other important things to take care of, but so does the secretary. That's why she asked her assistant Jane to find this pen-drive wherever it is for this is time critical.
Jane doesn't know where it is as well, but as her job she needs to comply to this for her superiors have asked her to. Escape players, you will now be playing as Jane here and finding that drive wherever that thing is, is the task. Find that item and see this problem fixed.
Find The Mayors Pendrive is the newest point-and-click item retrieval game created by Games 2 Jolly.
Other games by -
Walkthrough video for Find The Mayors Pendrive