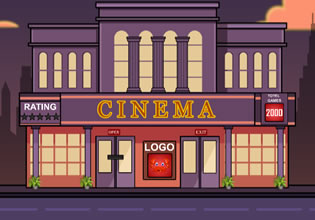 Find The Pendrive
Boyde and his friends will be using a theater today for their little film showing. Boyde is the owner of this cinema so for today while some things there are being repaired, they'll watch something. This film they were going to watch was in this tiny pendrive, just when he was about to put on the show however, he noticed that thing was not in his pocket anymore!
Boyde searched for it then immediately but it seems that the thing is really lost. How can that be? He knows that it was with him earlier, where could that thing be? Boyde can't get that movie going without the drive, so escape players will you help Boyde here find it somewhere?
Find The Pendrive is a brand new point-and-click item retrieval game from Fastrack Games.
Other games by -
Walkthrough video for Find The Pendrive