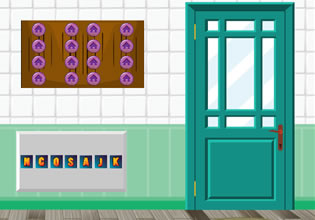 Find Sunglass For Sad Tortoise
Steven has a guest at the docks near his home, it's that sea turtle again and Steven knows exactly what it wants, so he is going around his house now trying to find this thing so that this turtle would stay for longer and look cool there in the docks.
This turtle is going to need his sunglasses, it's weird why he really wants to wear this thing every time he comes to visit the docks. Steven just put these glasses on him the first time he came and since then the turtle had been returning and really loving it. Escape players, Steven is having a bit of a problem here however, for he can't find those pair of sunglasses anywhere and he is really looking everywhere. Okay then, will you help Steven here so he can also help his friend the sea turtle look cool?
Find Sunglass For Sad Tortoise is the newest point-and-click item retrieval game from Games 2 Escape.
Other games by -
Walkthrough video for Find Sunglass For Sad Tortoise