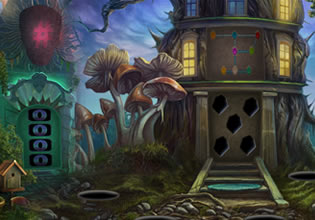 Little Music Boy Escape
There was this boy in town who was really good with playing the guitar, but not only that, he is also quite good with other instruments, but the guitar however was his real forte. This boy is your close friend and that day, you are going to visit him for you have a new song and you would like him to compose a rhythm for it. But as you arrived in his house though you found him trapped in it and the worst part was he is alone!
Where was his parents anyways? It's strange for you, for his parents is always with him. Well, if they are not with him and he's in trouble then this is really bad timing. But not to worry now for you are here and you are going to help him. Escape players, your friend the guitar boy as he is called in town is in trouble, will you be able to help him get freed?
Little Music Boy Escape is a brand new point-and-click rescue escape game released by Games 4 King.
Other games by -
Walkthrough video for Little Music Boy Escape