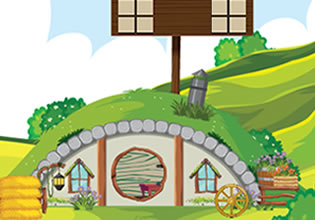 Find Spade For Farmer Pig
Farmer pig just moved even farther into the wilderness for people harasses him even though he lives honestly and peacefully. Probably because he is different, but he would like to keep the peace by moving away. That day, farmer pig was tending to his garden for he needs to begin planting stuff so he'll have product soon, but because of his move though he missed a few things and he really couldn't find them, that includes his big spade which he needs right now.
Escape players, farmer pig here has a lot of work to do and this is really holding him back from that, want to help him find that spade of his then so he can continue in tending to his garden? Look around the area for it then.
Find Spade For Farmer Pig is a brand new point-and-click item retrieval escape game released by Games 2 Escape.
Other games by -
Walkthrough video for Find Spade For Farmer Pig