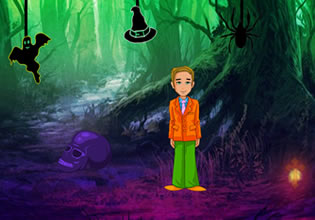 Find Party Entry Mask
There is going to be a Halloween party in the mansion and people who can buy the tickets can enter. Nick was able to afford the ticket, but he needs something first so he can get into the said party and right-now his concern is he doesn't have that yet!
The party only welcomes guests who has a masquerade mask, and right-now Nick doesn't have one. Well technically he has, but this one he is not sure about for it is imbued with magic and is currently sealed. He doesn't have a choice now really, for there is no other place here to get one, and besides he can unleash the seal whenever he wants to, but he is going to need to find a few items to get that done. Escape players, would you like to help Nick here get the mask which he needs to acquire so he can enter the party for the evening?
Find Party Entry Mask is another new point-and-click item retrieval game made by Big Escape Games.
Other games by -
Walkthrough video for Find Party Entry Mask