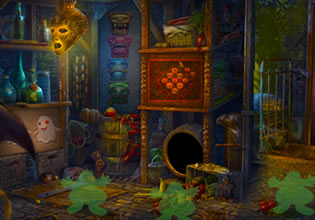 Halloween Shaman Escape
The shaman's powers are most prominent especially in Halloween, that's why this is now the right time for Jean to seek help from him for it is the only time her problems can be helped for sure. But the shaman might need a little assistance here for at the moment, he got trapped in the house he visited to cleanse!
Looks like the shaman is a little busy here, but there is really no time to think about this, Jean will help in freeing the shaman so that she can finally ask for his help as well. Escape players, would you like to help Jean this Halloween's day to rescue the all-important shaman in this town?
Halloween Shaman Escape is the newest point-and-click rescue escape game created by Palani Games.
Other games by -
Walkthrough video for Halloween Shaman Escape