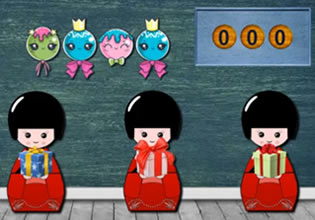 Find Eggplant Doll
Georgie went to his friend's house that day for he would like to give something to his friend, but when he entered though he discovered that his friend was trying to open this door together with his daughter. What were they doing? They were actually trying to find this eggplant doll and the last place to look was in this room which was locked and it's key is missing.
Georgie will be helping his friend here now for he is already there and they need it. Escape players, you will now be in the shoes of Georgie here, will you be able to help find this eggplant toy your friend's daughter missed?
Find Eggplant Doll is a brand new point-and-click item retrieval indoor game released by 8B Games.
Other games by -
Walkthrough video for Find Eggplant Doll