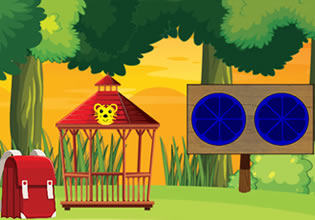 Pretty Hippo Rescue
Roland needs to free his hippo today for it needs to wade in the water and do what hippos do everyday. He swears his hippo here is vain, she always shows that she is the queen and she needs to look pretty. She is like this even way back when she was a baby, and she really brought it up to her adulthood. Well Roland doesn't care about that, he just wants his hippo thriving and living the best of her life, so for that today, he needs to find his keys so he can release her from her cage.
Escape players, Roland seems to be having a hard-time looking for his keys, he needs help now for wherever that thing is it should be where it's suppose to be. Will you be able to help so that this pretty hippo of his can go out roam around?
Pretty Hippo Rescue is a new point-and-click outdoors animal escape game developed by Games 2 Escape.
Other games by -
Walkthrough video for Pretty Hippo Rescue