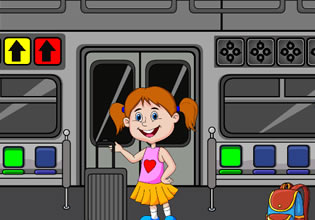 Escape The Train Master
The train master is nowhere to be found, people are trying to find him in the subway there but he is really lost. And so an officer was called and he was Anthony for they need help there now.
Escape players, Anthony will be needing a bit of help here on this too, for he'll have to find some clues and think about things which can lead him to wherever the train master is, he needs to be found soon for because of him things are getting delayed here. Would you like to help Anthony here find the train master? Be ready too, for this guy might need a rescue or something.
Escape The Train Master is the newest point-and-click subway rescue escape game from Fastrack Games.
Other games by -
Walkthrough video for Escape The Train Master