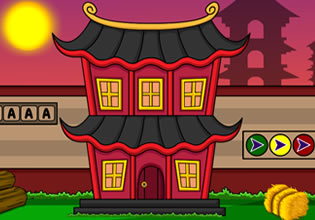 Kung Fu Master Escape
The old temple is where John goes every after school but not to pray or offer, but to train kung fu with the master who resides there. John had been going to this place for a month now and for a few weeks, he had learned a lot from the master but just the basics though. He wonders what he'll learn today, but as he arrived at the temple he found the master trapped!
John was warned a couple of times by his master that this one cage in the temple is troublesome and he shouldn't go near it. But then he himself got trapped in there and now John have no idea what to do. Well, there is his master ready to instruct him, the first thing he needs to do is to find this lever which was hidden somewhere for that is the only thing that can open this cage. Escape players, imagine you are John here, will you be able to find that lever somewhere so that you can free your master?
Kung Fu Master Escape is the newest point-and-click rescue escape game created by Games 2 Jolly.
Other games by -
Walkthrough video for Kung Fu Master Escape