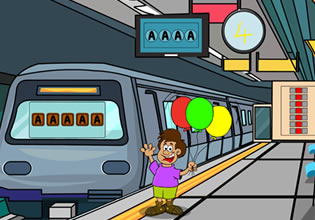 Find The Station Master Cap
The train in the station will be leaving soon for its schedule is drawing closer, but that train is not going anywhere though, at least not until the station master find his cap for at the moment he is missing it and he really can't leave without it!
The station master could leave without his cap, but what if it's in this station here and they leave, then he will not be wearing it all day risking him getting a scolding because he is under-uniform. The station master must find it before the time set for the train to leave comes, escape players this is a small thing for some but a big one for him, so will you just help the guy find his cap so he too can be ready to leave?
Find The Station Master Cap is a brand new point-and-click item retrieval escape game released by Games 2 Jolly.
Other games by -
Walkthrough video for Find The Station Master Cap