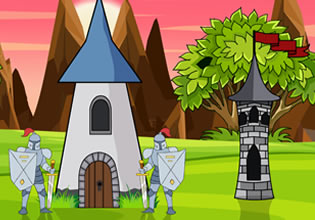 Escape The Arctodus Simus
People are in awe of this animal which they just captured, it was so great that they had to cage it in one of the old bastions for it was the only the place that is strong enough to hold it. As a hunter, Andreas knows what this creature was, it is that giant bear whom he occasionally sees in the wilderness and it would see him too! But the creature don't bother with him at all and it's like it respects its massiveness and he knows it can end him with just one swipe of his giant paws.
Andreas really thought that this giant bear belongs to the forest, and it might even be a rare one for he never see a lot of them in the wilderness. Escape players, Andreas have finally decided to free this giant bear but he is going to do this quietly, for people are all awaiting in line to see this bear. Okay then, will you help Andreas with this before all the chances he has fades?
Escape The Arctodus Simus is a brand new point-and-click animal rescue escape game from Games 2 Jolly.
Other games by -
Walkthrough video for Escape The Arctodus Simus