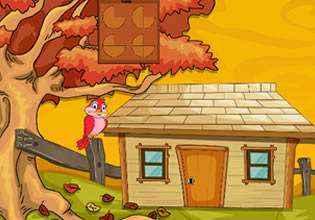 White Lap Dog Escape
Ernesto's daughter is not really feeling well today, that's because she had lost her dog in the wilderness nearby! Ernesto was not one to just let her daughter be heart-broken, and besides this was not her fault for that dog which was a lap-dog toy kind is very hyperactive and quite fast. It always wants to be free and that's why when it had the chance to escape that day, it took it.
Ernesto is not gonna let this go down unsolved, he must go out beyond his house's area and find that dog and hopefully he will. Escape players, want to help Ernesto here find that small dog somewhere? Get their small pet back then and safely.
White Lap Dog Escape is the newest point-and-click pet rescue game created by Games 2 Jolly.
Other games by -
Walkthrough video for White Lap Dog Escape