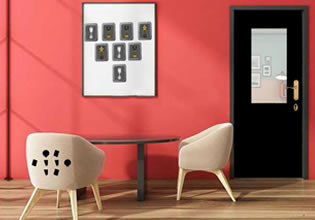 Escape Rat From House
The rat house is not really an icky place, it was even decent and an average place to live in. Well this place isn't really one to be lived in though, it is designed for people who would like to face their fear of rats for if they ever have the courage to enter the place, people there releases rats in the rooms and they would run around while the one who took on the house tries to escape from there.
The person who decided to take the house on today was Chris and he is ready now even though he really isn't. This is going to be hard even when his fear of rats is not full-blown, for he needs to use his concentration there so he'll be able to escape. Chris might need some help for he doesn't know how he will react, want to guide him out of there then when things gets difficult?
Escape Rat From House is the newest point-and-click indoor escape game created by Games 2 Rule.
Other games by -
Walkthrough video for Escape Rat From House