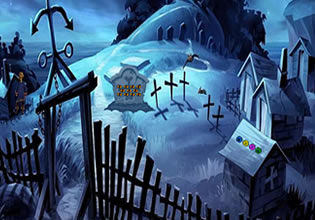 Angry Rat Escape
Damien is really not finding this easy in entering the haunted cemetery there, for the place is well very active, but he needs to get his angry little rat of his there which is in the place for its tracking chip is saying that it's in there. Damien fears that there are cats around and that's why he needs to do this quickly, for he doesn't want to be trying to save his pet from the mouth of a predator, but this would all mean he needs to enter the scary place and face the darkness.
Escape players, imagine you are Damien here and you now must rescue your pet rat which was pretty angry all the time for some reason. Will you be able to get it out of the cemetery somewhere and get the heck out of there then?
Angry Rat Escape is another new point-and-click animal rescue escape game made by Games 2 Rule.
Other games by -
Walkthrough video for Angry Rat Escape